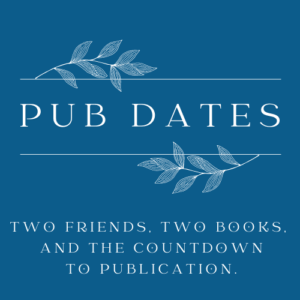 Pub Dates is a podcast for readers and for writers that will follow two friends as their stories come to life.
In Pub Dates, NYT bestselling author Amie Kaufman and debut author Kate J. Armstrong team up to talk about the books they both have coming out in 2023. The show offers readers a behind-the-scenes glimpse into the long and winding journey a book takes from initial idea to finished, bound product. They will introduce readers to their characters and worlds before they ever hit the shelves.
It includes a newsletter that goes out every time an episode drops, full of images, sneak peeks, contests, and other goodies.
---
FOLLOW ON APPLE PODCASTS . FOLLOW ON SPOTIFY . FOLLOW ON PODCAST ADDICT