Aurora Rising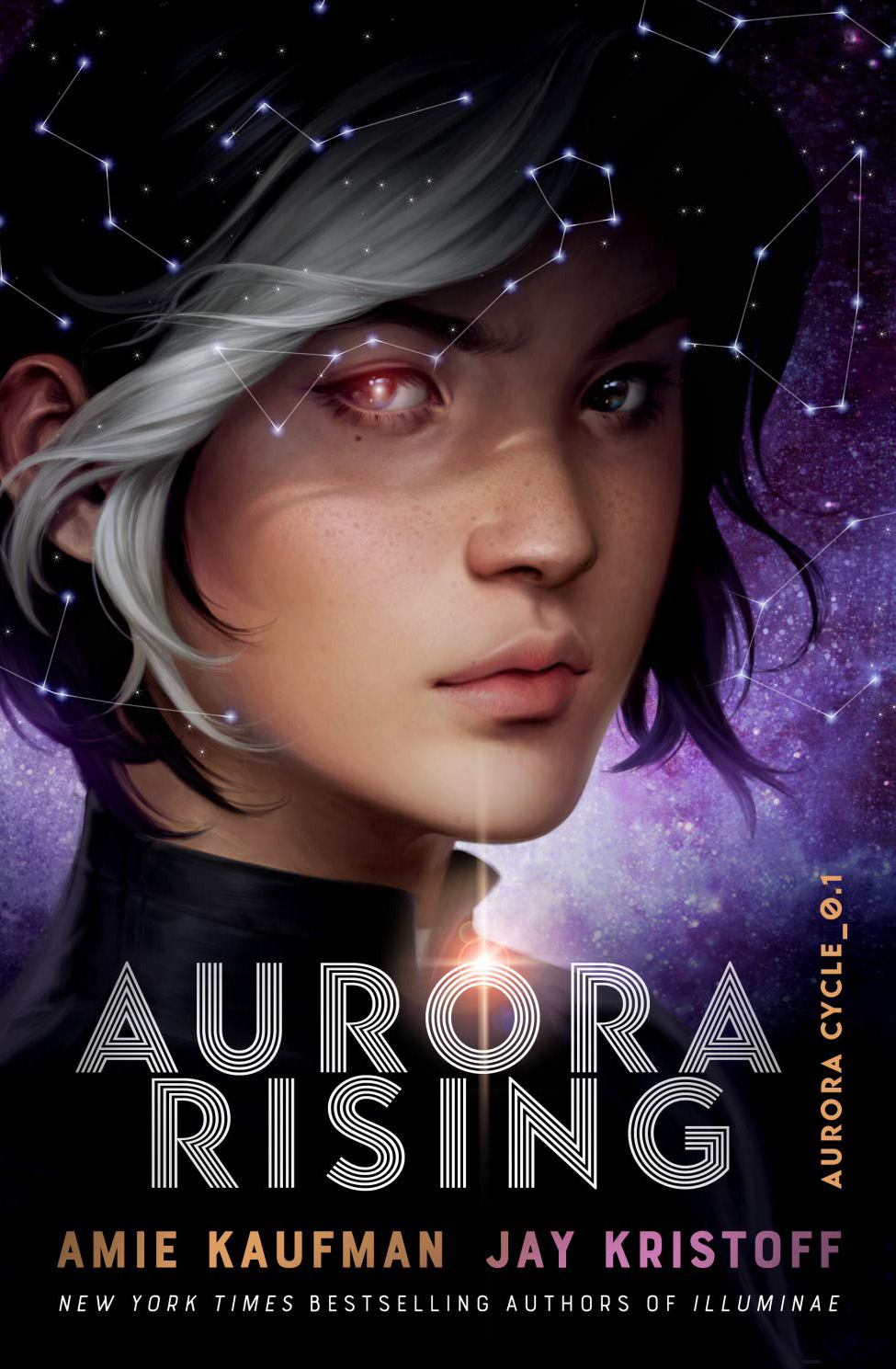 A NYT, USA Today, PW, indie, Australian, and UK bestseller! Aurora Rising will soon to be TV series! A Beautiful Mind writer Akiva Goldsman has struck a first-look deal with MGM Television to develop scripted drama. Get all the details at Deadline.
The year is 2380, and the graduating cadets of Aurora Academy are being assigned their first missions. Star pupil Tyler Jones is ready to recruit the squad of his dreams, but his own boneheaded heroism sees him stuck with the dregs nobody else in the Academy would touch . . .
A cocky diplomat with a black belt in sarcasm
A sociopath scientist with a fondness for shooting her bunkmates
A smart-ass techwiz with the galaxy's biggest chip on his shoulder
An alien warrior with anger management issues
A tomboy pilot who's totally not into him, in case you were wondering
And Ty's squad isn't even his biggest problem–that'd be Aurora Jie-Lin O'Malley, the girl he's just rescued from interdimensional space. Trapped in cryo-sleep for two centuries, Auri is a girl out of time and out of her depth. But she could be the catalyst that starts a war millions of years in the making, and Tyler's squad of losers, discipline-cases and misfits might just be the last hope for the entire galaxy.
NOBODY PANIC.
---
---
---
Awards & News
A NYT bestseller
A PW bestseller
An indie bestseller
Starred audiobook review
A CBCA Notable Book for 2020
YALSA Best Fiction for Young Adults list 2020
LITA 2020 Science Fiction Notables List
---
Reviews
"This intergalactic space opera has it all: action, thrills, suspense, laughs, and all the feels." — Kirkus starred review
"Rotating perspectives and never-flagging energy propel this narrative forward, which, if it wasn't compelling enough on its own, is given illustrious life by its ragtag, always-at-odds cast."—Booklist, Starred Review
---
Publishers
USA: Random House/Knopf
Turkey: Pegasus
Spain: PRH Spain
Russia: AST
ANZ: Allen & Unwin
France: Casterman
Israel: Modan
Brazil: Rocco

UK: Oneworld
Czech Republic: Albatros
Hungary: Konyvmolykepzo
Czech Republic: Albatros
Italy: Mondadori
Poland: MAG
Romania: ART GRUP
Bulgaria: Egmont