Beyond the End of the World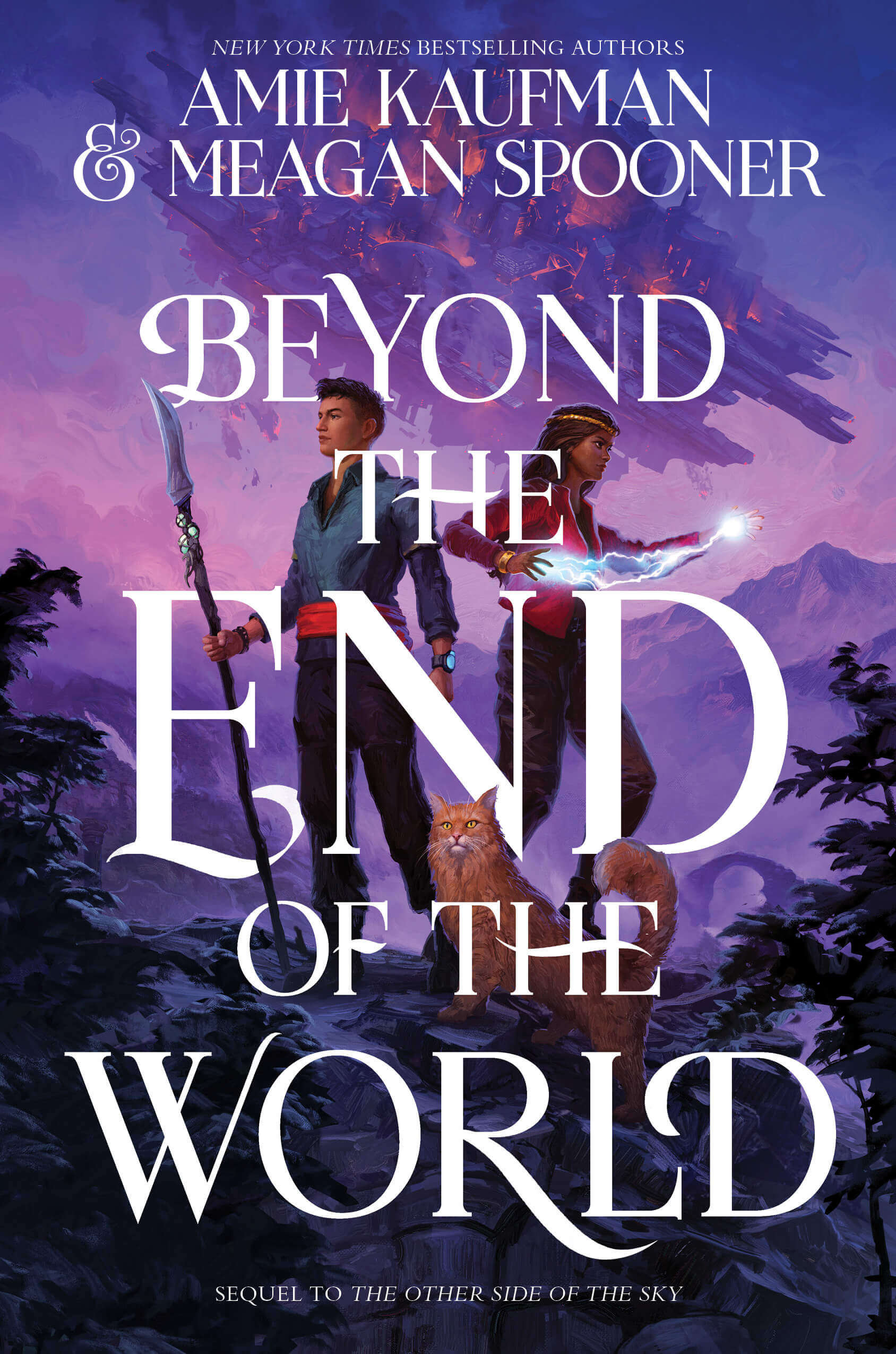 Perfect for fans of Brandon Sanderson and Laini Taylor, this sequel to New York Times bestselling authors Amie Kaufman and Meagan Spooner's genre-bending fantasy The Other Side of the Sky takes us to the grand sky-city of Alciel, where danger and mystery await.
Time to stop Inshara. Time to find a way between worlds. Time to find each other again.
Nimh still holds on to her divinity, if only by a thread.
In her final confrontation with Inshara, the woman determined to take her place and rule Nimh's kingdom, both Nimh and her enemy were sent to the world above, in the cloudlands.
Now North looks to the sky, left behind on the surface world.
Desperate for a chance to join the girl he loves and save his world, North will stop at nothing to find a way back to his home in the sky-city of Ciel. Before it's too late to save anyone.
But more awaits them in the world above than North or Nimh could ever expect. And as they come together and team up with allies from above and below, they face an ultimate test of their bond, their abilities, and their belief in each other in a quest to save their worlds.
Vivid, compelling, and absolutely magnetic, this much-anticipated sequel to New York Times bestselling authors Amie Kaufman and Meagan Spooner's The Other Side of the Sky has something for every reader: a star-crossed love full of tantalizing longing, unique and immersive new worlds to explore, and nonstop thrills that escalate into an unforgettably electric conclusion.
Click here to add it on Goodreads, and click here to subscribe to Amie's newsletter–you'll hear news and updates as publication draws closer, and we'll remind you when it comes out!
Publishers
Australia: Allen & Unwin
US: HarperCollins
Spain: Hidra
German: DTV
Turkey: Ephesus Publishing
Germany: DTV