Obsidio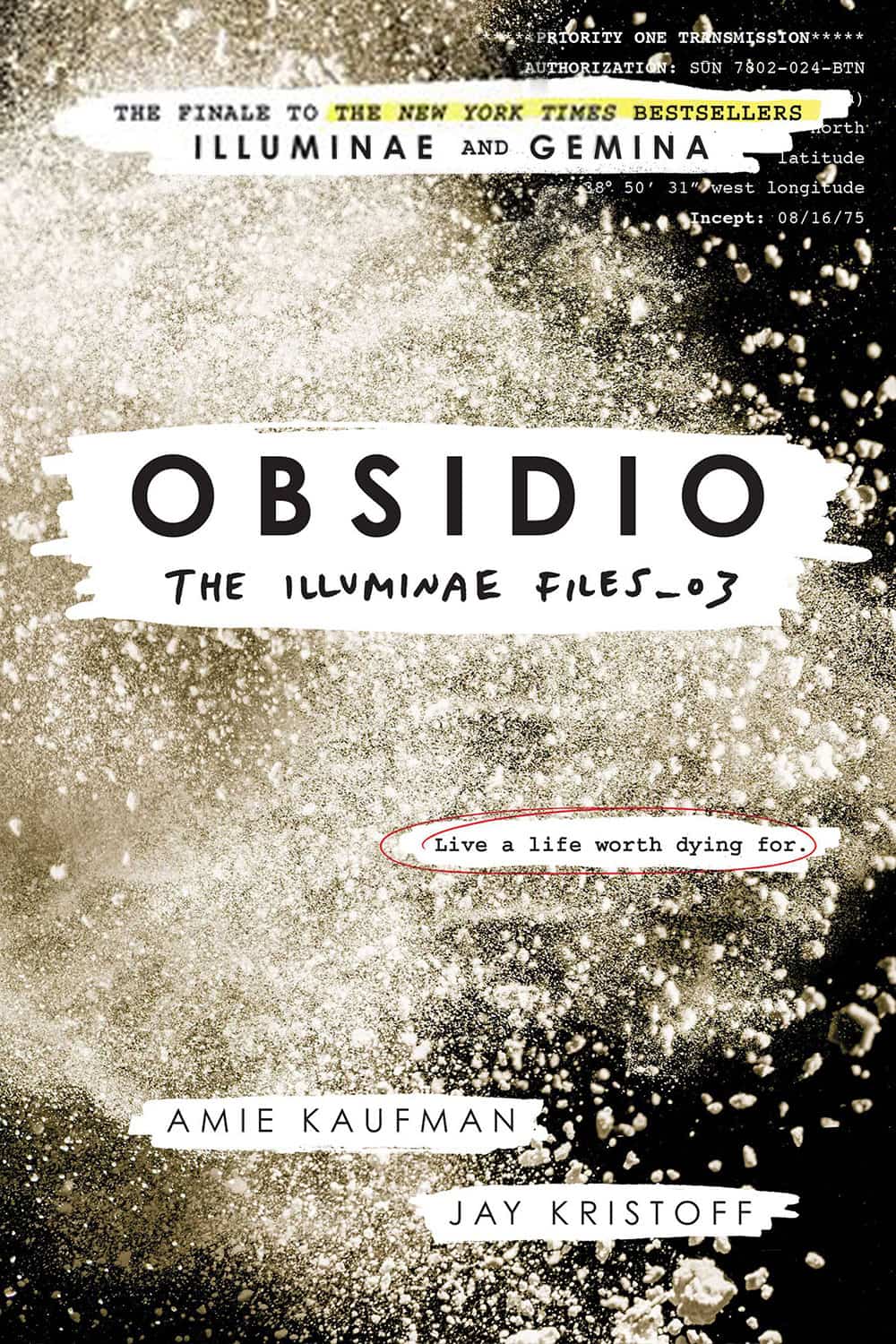 A New York Times and USA Today Bestseller! Co-authored with Jay Kristoff.
Kady, Ezra, Hanna, and Nik narrowly escaped with their lives from the attacks on Heimdall station and now find themselves crammed with 2,000 refugees on the container ship, Mao. With the jump station destroyed and their resources scarce, the only option is to return to Kerenza—but who knows what they'll find seven months after the invasion?
Meanwhile, Kady's cousin, Asha, survived the initial BeiTech assault and has joined Kerenza's ragtag underground resistance. When Rhys—an old flame from Asha's past—reappears on Kerenza, the two find themselves on opposite sides of the conflict. With time running out, a final battle will be waged on land and in space, heros will fall, and hearts will be broken.
---
---
---
Awards
Indie Book Awards longlist 2019
Aurealis Awards Best Science Fiction Novel shortlist
---
Reviews
"Kaufman and Kristoff draw their trilogy to a satisfying end with an out-of-this-world finale." — Booklist starred review.
"An adrenaline-pumping action story with timely themes and lasting resonance thanks to the focus on the characters' humanity." — Kirkus starred review.
---
Publishers
USA: Knopf/Random House Children's Books
Australia and New Zealand: Allen & Unwin
Germany: DTV
ANZ: Allen & Unwin
Brail: Novo Conceito
UK: Oneworld
Spain: PRH Spain
Portugal: PRH Portugal
Turkey: Pegasus
France: Casterman
French Canada: AdA
Bulgaria: Egmont Bulgaria
Thailand: Amarin
Italy: Mondadori
Czech Republic: Albatros
Taiwan: Eurasian
Hungary: Konyvmoly
Russia: AST
Denmark: Politiken
Serbia: Urban Reads
Poland: Otwarte
Japan: Hayakawa
Bosnia: BTC
China: Beijing Huaxia
Israel: Modan
Indonesia: Panerbit Haru
Georgia: Palitra L
Croatia: Vorto Palabra
Vietnam: Kim Dong House
Romania: ART GRUP